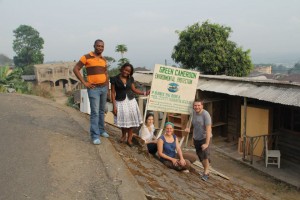 Green Cameroon was formed with a strong commitment to fight environmental problems in our communities like deforestation, desertification, unsustainable farming practices, improper waste disposal methods, water scarcity, health problems linked to sanitation and the general lukewarmness towards environmental and sustainable development issues.
Our mission is to ensure sustainable development and a better planet for our children, by addressing major environmental issues identified in our communities.
To achieve these goals, Green Cameroon is constantly in need of extra hands to help us in our endeavour towards the conservation of Cameroon's rich biodiversity.
Interested in joining our team? Have a look at our open Volunteering Positions!
Together Fighting Environmental Problems
Green Cameroon is run by a five person Board of Directors, most of who are currently out of the country, some in search of greener pastures and others for permanent residence. Nevertheless, they are still all supporting the work that is currently being done by those who stayed behind and our volunteers.
Masango Sone
Executive Director
Active environmentalist with more than ten years experience in the conservation field, I have worked on the development and implementation of several community projects some of which have won both national and international recognition. Personally, I believe in collective effort towards contemporary environmental issues and I'm constantly working on developing solutions to solve local problems.
Networking, partnerships and other platforms that enable exchange are some other activities I'm involved in. I welcome every initiative that works towards bringing citizens together for common action.
Wilfred Azamo
Board Chair
Wilfred is a Software Systems Engineer, based at Frankfort Am Main, Germany. Wilfred is not just a Software Systems Engineer but a strong lover of nature and all its riches. He is one of the founder members of Green Cameroon and his being the Board Chair of the organisation is not by chance. He has always been there from the conception stage up to this moment and is one of the persons who have sacrificed in many ways to keep Green Cameroon alive.
He currently resides in Germany where he is married and has 3 children.
Ntowe Jacob Vice Chair
J.J. is not a founder member of Green Cameroon but joint the conservation race latter on. He is a staunch Environmentalist and open hearted person. He has always answered present to the call of Green Cameroon and supported the organisation in many ways.
J.J. moved over to the USA a few years ago to further his studies.
Joseph Ikundi Buzu
Board Secretary
Buzu is a founder member of Green Cameroon and showed his commitment and love for the environment right from the start. Green Cameroon owes its existence to the initial effort put in by people like Buzu. He is an easy going individual, ambitious and presently resides in South Africa where he works.
Ben Miller
Public Outreach Officer
In sum, I am an ambitious environmental professional with a background in sustainable community design, geospatial science, and ecology. I hold a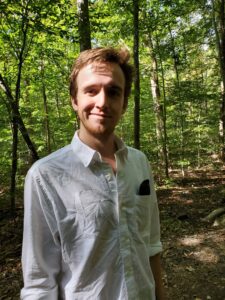 BA (Hons.) from McGill University in Montreal, Canada, emphasizing environmental ethics and history, with subsequent coursework in wildlife ecology, climate change biology, and primatology. My special expertise to date is in satellite remote sensing and landscape ecology: I previously worked with Green Cameroon during the summer of 2020 as a GIS and Remote Sensing Analyst Intern, and through the summer and fall of 2021 as a remote sensing and ecological data analysis intern with Fundación Para La Tierra in Paraguay. As well, I have substantial experience with various community development projects and environmental volunteering initiatives. I'm truly excited to assist Green Cameroon again, this time expanding my skillset and service as a Public Outreach Officer.
Rodrigue Ndoune Tsafack
Country Director, Canada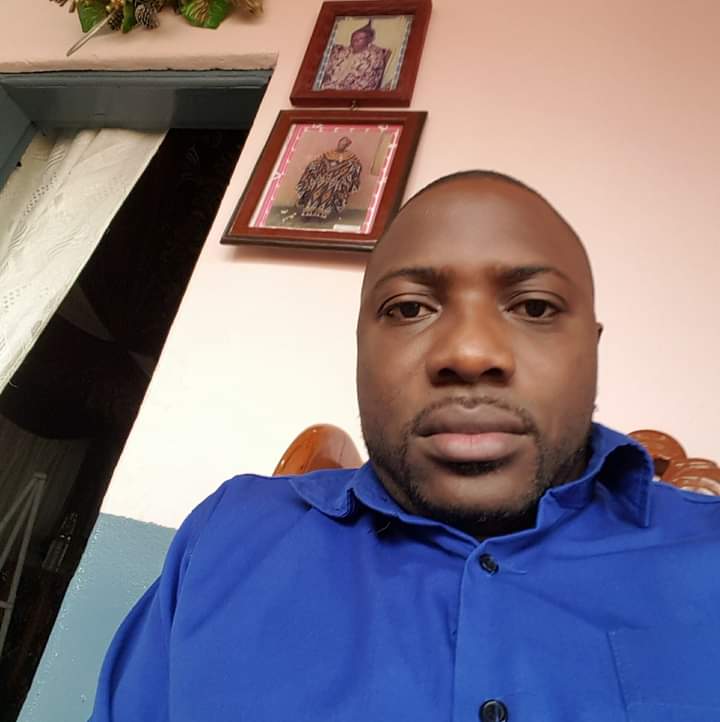 is an Engineer in Environment and Sustainable Development, Geographer, Lover of nature and its components.
He joined the organization in 2022, and took part in the "Green Cameroon's National Environmental School Clubs Competition," as the Regional Coordinator of Littoral Region of Cameroon.
This project was aimed at sensitising the youths and getting them to love and protect the environment and conserve biodiversity.
Presently in British Columbia( Canada) where he serves as Green Cameroon's Country Director for Canada.
Dennis Schleppi
Partner and Resource Person
Graduated in Political Science/European Studies from the London School of Economics and Political Science, Dennis has developed a strong background in humanitarian programming and grants management on four continents for the United Nations, the German government, leading human rights organizations in Sub-Saharan Africa and the Permanent Mission of Liechtenstein to the United Nations in New York. He has thereby cooperated extensively with the European Union, International Financial Institutions, governments, bilateral development agencies as well as the private sector and coordinated project portfolios within the area of good governance, human rights, migration, gender equality and environmental protection.
He also represented the Liechtenstein government in environmental debates within the Second Committee of the UN General Assembly in 2016, which has strongly fostered his desire to get engaged in global, regional and local protection activities. He is beyond excited to collaborate with Green Cameroon and hopes to contribute to advancing the organizations programme and partnership portfolio.
Sarah Belalia
Environmental Volunteer Jan – Apr 2013
On the strength of my double academic background in environmental sciences and development studies, I am deeply convinced that appropriate environmental management and social and economical development cannot be considered separately. I work towards reducing our impacts on our planet through a shared responsibility and an equitable access to the resources.Environmental justice, global conciliation and bottom-up actions are my keywords.
Curiosity has led me to travel to many countries and undergo work experiences in different contexts, where I always find opportunities to learn more and get to understand other people's point of view.
Cathy Hancock
Environmental Volunteer Jan – Apr 2013
With a background in renewable energy and alternative fuels in Europe and Australia, and a family background in Africa, I was keen to get real experience of how sustainability and environmental issues are perceived and understood in the up and coming, and naturally rich, African economies.
Green Cameroon is active in many sectors of society, increasing awareness and understanding of the best ways to work with, instead of against, the environment, and that attracted me to the organisation. It is locally run, and involves the next generation through the Schools Environment Clubs and the Green Media campaign. I hope to share my knowledge and enthusiasm, and learn and involve the locals as much as possible. I believe that with a bit of support, this could be a very successful campaign, reaching many people that have the will, but not yet the awareness.
Cynthia Sama
Environmental Volunteer Jan 2013 – Jan 2014
I am an environmental Science graduate having a great passion for nature. Participating in this campaign is a great delight as it will help me to contribute significantly in managing the environment while sharing and gaining knowledge about sustainable use of our natural resources with the population (students, women groups and farmers).
Environmental Journalism, Environmental Impact Assessment and Public health are my major areas of interest in my career.
Marie-Dominique Rémion
Environmental Volunteer Jan – May 2013
Communication is my passion, online marketing my expertise, humanity my motor and travel my hobby. For me, life in any form, is a miracle and I strongly believe in the strength and capacity of human beings. Communities with the right information and the right tools can be very strong actors of change. And change is needed. Everywhere. Right now.
Tijs De Saeger
Environmental Volunteer Jan – May 2013
As an Online Marketing Manager, I worked my whole professional career in the heart of companies. I managed projects with tight deadlines and strict budgets. After 7 Years, I felt it was time for a switch. At Green Cameroon, I can invest my technical skills and expertise into a greater cause and make a difference. Because it matters!
Tiku Kamga Guy-Daniel
Environmental Volunteer Jan – May 2013
I am Tiku Kamga Guy-Daniel, graduate from the University of Buea with a Bachelor's degree in Environmental Science in December 2012. I have a real passion for nature and as such I long to see a day when a perfect balance is struck between the human desire for environmental exploitation and the need to conserve our environment. As the great Mahatdmar Ghandi said ''be the change you want the world to be''. I wish to do my utmost best to ensure that the practices that I carry out are the practices I will ask others to propagate in other that we work towards an environmentally sustainable world.
AKUM ACHIE SILAS
Environmental Volunteer Jan – May 2013
I am AKUM ACHIE SILAS, a graduate from the Department of Geography, University of Buea 2011 batch with a second class honour. I have always had a passion for mother earth and its environment. Hence, I am participating in Environmental Education to the Public so as to better our environment. I believe mankind is responsible for the current environmental problems facing the earth today so it is high time we start fixing it if we really need to succeed by being part of the change of keeping our Environment Green and Clean.
Lea-Annina-Kretschmer
Environmental Volunteer 2010 – 2011
Lea was at Green Cameroon following our partnership with the German Development Service under the Young German Volunteers programme. She was the main volunteer on the Fuel Efficient Stoves Programme. She also worked with schools and communities and her work with Green Cameroon was very remarkable.
She is young and energetic and her level of integration into the local community is something she is still remembered for up to date. (Winner of the Green Cameroon Best Volunteer Award for 2011)
Eelko Meester
Environmental Volunteer 2008
He sacrificed both time and resources to support Green Cameroon's activities. Green Cameroon greatly benefited from his computer and other technical skills which he was always willing to share.
Antonia Morzenti
Environmental Volunteer June 2013-August 2013
My passion for human rights, gender equality, environmental awareness and travel led me to getting a BA in International Studies with an emphasis in Post Colonial Africa and Globalization. The importance of the environment is undeniable. It is vital that people all over the world begin learning and caring about the environment by taking responsibility for their actions. We only have one Earth and I am committed to preserving it for the future generations to come.
Njeke Joshua Egbe
Environmental Volunteer June 2013 – October 2014
I am Njeke Joshua, graduate from the University of Buea with a Bachelor's degree in Geography in December 2012. My greatest passion in life is to contribute to mankind by helping to protect our environment. All my life I have been told what to believe about politics, civilization, tradition, being a man… But after reading "Here is our environment" by Theodore Roosevelt, I realized I actually had a choice in what I could believe. As Chief Seattle said "We do not inherit the earth from our ancestors; we borrow it from our children" I wish to Cherish these natural wonders, cherish the natural resources, cherish the history and romance as a sacred heritage, for my children and my children's children. And to not let selfish men or greedy interests skin our world of its beauty, its riches or its romance."
Ngundem Takunjuh
Environmental Intern June 2014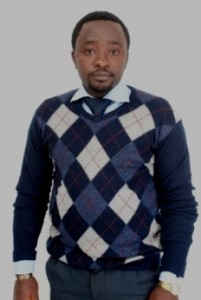 A Public International Law researcher, specialising in International Human Rights and Humanitarian Law, with special interest in Economic Law; Economic, Social and Cultural Rights; Environmental Law; Law and Public Policy; Business and Human Rights and the Impact of Globalization on Global Rule Making. – at the Europa-Universität Viadrina, Frankfurt Oder (Germany).
I identified the Human Rights Out-Reach Program of Green Cameroon as a platform for infusing ideas into human rights and environmental clubs of schools, an area where I see the young minds of Cameroonians as that period of awakening for intellectual excellence, restoration of vigour and discipline to respect for rights. I hope to use this and a host of other volunteer programmes to form young minds with strong intellectual fibre, with personal commitment and responsibility to their rights and the rights of others.
SPECKLIN Nicolas
Environmental Volunteer June 2014 – October 2014
After studying environmental planning I wanted to take part in the side of nature protection that is active on the ground. I believe that deforestation is a threat to be addressed in priority because tropical forests shelter an exceptional biodiversity and are an indispensable provider of all ecosystem services. That is why I wanted to give my contribution against this problem not from home or the university, but right where it lies.
ETCHU EBANGHA TAKOR
Environmental Volunteer June 2014 – June 2015
I am ETCHU EBANGHA TAKOR, a graduate from the University of Buea with a Bachelors degree in Sociology and Anthropology. Though I studied issues concerning social beings, their evolution and their extinction, I still have a passion for nature and the wellbeing of the vulnerable groups in our society such as the Orphans .I am volunteering to ensure that they learn about social values in the society and also with knowledge gained from Green Cameroon on environmental education, water and sanitation and community development, these children will be able to learn about their environment, protect it and pass the information to their present generation and the next generation to come.
Johannes Sats
Environmental Volunteer July 2014 – October 2014
After studying government and politics and working in the shelter for children of my local town for six years, I decided I should see how things get done elsewhere. I am here through the GLEN program to gain knowledge on how the local NGO battles environmental issues. As Buea is situated in next to the beautiful, but endangered rainforests, it is the place to be in order to protect our environment.
Sarah Wöhrle
Environmental Volunteer July 2014 – October 2014
I graduated from the University of Bremen (Germany) in 2014 with a B. Sc. in geography. Key aspects of my studies have been environmental protection and environmental education. My internship at Green Cameroon is a great opportunity to deepen my knowledge and gain more practical experience in my field of interest. Helping to preserve the unique biodiversity of Buea and the surrounding rainforest is very meaningful to me. My main project is environmental education in orphanages. Here I try to raise awareness and to transmit knowledge about environmental issues and thereby contribute to nature protection.
Robert Sikk
Environmental Volunteer august 2015 – October 2015
I have studied music education and worked as a music teacher in different schools for eight years. I have gathered knowledge about global interfaces through different environmental youth programs and training courses. Working for orphanages in Buea and to contribute into the local communities next to the endangered rainforests is a good opportunity and important for me as a support to environmental movement.
Katharina Rehberger
Environmental Volunteer august 2015 – October 2015
My professional background: Master of Art educational science/ organizational development, University of Heidelberg (Germany).
Within Green Cameroon I work in Orphanages by using the 4-element-padagogics. Together with Robert Sikk and Benjamin Tompai we try to grow some sensibility for environmental issues by using positive experience within nature.
As I believe in the creative power of young people I started an additional sustainable bag- project by focusing on the elder orphans. The basic idea within this project is to develop some project management skills as well as gaining self-esteem and motivation to take responsibility for their own lives.
With Green Cameroon and GLEN I got the chance to combine professional work with my personal desires for cultural-exchange, traveling and living in unique nature.
Benjamin Tompai
Environmental Volunteer august 2015 – October 2015
I am from Hungary. After I finished my studies in Budapest as an Agricultural and Rural Development Engineer I worked for one year at a governmental office.
I came to work for Green Cameroon with the GLEN program. My main goal with coming here was to take part of my biggest adventure until now. I think it's a great opportunity to experience another culture, meet new people and discover other ways of thinking.
While I am here in Buea I work in two orphanages (Roots4Kids and Mountain Kids). I would like to teach them about the environment through playing various games connected to the Four Elements (Air, Water, Earth and Fire).
Lafon Veronica Berinyuy
Environmental Volunteer June 2018 – December 2018
I am a graduate from the University of Buea a holder of a BSc in agricultural economics. Having studied agriculture I noticed that one cannot talk about agriculture without involving the community and the environment. Working with Green Cameroon is a delight for me because, my scope of thinking is being broaden to merge community and environment. Having passion for my environment and being conscious of protecting it, it's a call for concern among the young generation and here at Green Cameroon it is already becoming a part of me. I find pleasure in learning new things and meeting new people. Giving out my best is what I seek doing daily and I cannot say I am giving out my best unless the people I seek to impart are being truly imparted.
Njila Ambrose Kwankam
Environmental Volunteer 2019
Njila is a seasoned environmental policy expert with an extensive multi-disciplinary academic and practical background spanning over business administration, climate change law and politics, community development and natural resource governance. He has keen interest in the human – environment relation and their interaction with specific attention to the impact of human activities on the health of the environment and also how environmental degradation affects human life.
His broad understanding of of the socio-environmental impacts of the extraction industry has given him the urge to understand the complexity of conflicts arising from natural resource exploitation. He supports and encourages a pro inclusive participation of numerous stakeholders in MRV processes of natural resource exploitation as the real solution that meets multi stakeholders interest. Research experience include; REDD+, FLEGT VPA, Cameroon forestry law and social safeguards related to deforestation in the Congo basin, the Socio Economic impact of Mining to the local community, community based resource management like CFM And others.
Njila also has policy expertise on development strategies that enhance the water-energy nexus by harnessing food security while attaining other development goals set by the UN Agenda 2035. Current research interest include; human rights in environmental politics, environmental policy and development and community engagement, water and food security.
Berinyuy Emmanuela Chem
Environmental Volunteer 2021
I am Berinyuy Emmanuela Chem a second class upper BSc. Degree holder in environmental science from the University of Buea. Saving mother earth and protecting nature for future generations has always been my passion. I am so delighted to be part of this thoughtful campaign aimed at achieving a sustainable environment. I have always believed that we will be able to attain a green and happy world only if we work together as a team. I will do my very best to get more and more people involved in this campaign not just in Cameroon, but in the world at large. Through social media campaigns, green activities such as reforestation, environmental education and sensitization.