International Mountain Day 2021
The international mountain day is celebrated on the 11th of December every year. This day aims to encourage sustainable development in mountains.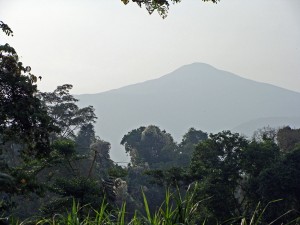 The theme of this year's international mountain day is "sustainable mountain tourism". The day gives us an opportunity to spread awareness about the importance of mountains and protecting the mountain biodiversity. Mountains are homes to about 15% of the world's population and host about half of our worlds biodiversity.
Not only do mountains host a variety of species, they also serve as areas to relieve stress from our day to day activities. The refreshing breath alone from the mountain area is enough to relief one from depression.
Mount Cameroon is home to a variety of species and protecting it is of utmost importance. Mountains serve as areas of research for students and researchers, serve as touristic sites for tourist and also serve as leisure sites for fun activities such as mountain race. Mount Cameroon is also home to so many endemic species and harbor different kinds of medicinal herbs that cure several illnesses and as result, requires our protection.
Green Cameroon has as its mission and goal to protect and conserve our biodiversity especially around the Mount Cameroon Forest Region. We at Green Cameroon urge everyone to join us in protecting our greatest asset mount Cameroon for sustainability purposes.
Happy International Mountain Day.