Green Cameroon on the International Day against Drugs and Illicit Trafficking
(Drugs and the environment)
The international day against drugs and illicit trafficking 2018, was celebrated on June 26th under the Theme "listen first" listening to children and youths is the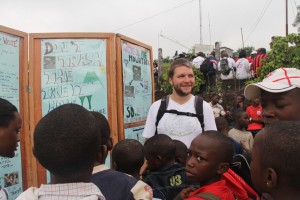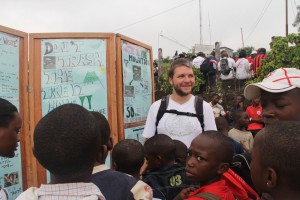 first step to helping them grow healthy and safe. On this day Green Cameroon gave a focus on the environment and drug abuse. Following Green Cameron's mission to conserve the rich biodiversity of Cameroon and build capacity in sustainable management of natural resources, the world day against drugs and illicit trafficking was viewed from the point of the effects of drugs on the environment.
Drug abuse has become a serious issues in the world as is the case with environmental issues of climate change, pollution, global warming etc. as a civil society organisation involved in environmental conservation and protection Green Cameroon pays attention to the environment and factors that affect the environment. As the issue of drug abuse is rapidly increasing in our communities we must also look at ways in which this issue affects our environment.
Popular drugs such as cocaine, heroin and marijuana (cannabis) are causing a lot of impact on the environment which should not be neglected. These above mentioned drugs are plant base. Cocaine is produced from coca leaves, heroin on the other hand is produced from opium poppies and cannabis also grows as shrub.
To grow these plants a lot of damage is being caused in areas in which they are grown. These plant based drugs have been known to grow in ecologically valuable area with immediate devastating consequences. The forest is known to be of very rich ecological values and serves as habitat for many organisms. Because of this rich ecological value, the forest is being replaced by these plant based drugs.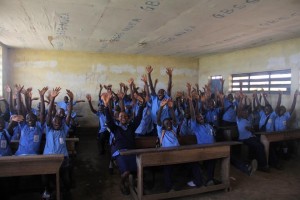 Due to the illegitimacy in growing these plants, the farmers tend to locate remote forest areas for their activities. In doing this they clear down large areas of forest land to plant these plants for commercial purposes. This act of clearing the forest results to erosion, land slide and also contributes highly to the problem of global warming. Also damage of soils from cultivation of coca and the elimination of natural vegetation has been highly noted as another impact of illicit drug Cultivation.
Also eradication of these plant based drugs by crop dust can cause severe environmental problems because of wide spread elimination of other crops. More destruction of these drug base crops have cause greater damage on the forest as the farmers move into more remote forest areas after their plantations have been destroyed.
Another impact of drugs on the environment is the release of chemicals into water ways and land from laboratories that have engage in processing coca into cocaine and opium into heroin. Also tons of chemical from confiscated drugs are being released into the soil due to their destruction thus eliminating important soil microorganisms.
With all these impacts of drugs on the environment pointed out it will be vital to consider drugs and the environment as major issues in our communities. To avoid these, emphasis must be laid on measure to address demand and supply reduction of drugs in our communities.
The theme for this year states "listen first". Listen to the child or youth in your community, to help them come out of drug abuse. Green Cameroon is therefore of the opinion that, there is no capacity without a healthy generation. There will therefore be no sustainable management of natural resources for the environment without a healthy and safe generation.
Join us to Be The Change You Need!!!