Climatic change and emergence of zoonotic infections
World zoonosis day celebrated on 6th of July yearly is a day on which emphasis is laid on the issue of zoonotic infections. Zoonotic infections are those infections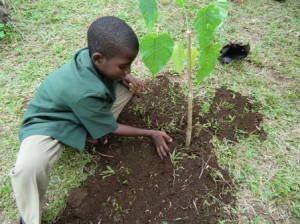 which are transmitted from animal to man and vice versa. Therefore on the 6th of July yearly the international community comes together to emphasize and bring awareness amongst people and teach them to take the right actions as concerns these zoonotic diseases. The word Zoonosis is derived from the Greek words "zoon" meaning animal and " nosos" meaning ailment.
At Green Cameroon today 6th of July we join the international community to commemorate this day in line with what we do. At Green Cameroon we talk environment, so today we are taking a look at climatic change and the emergence of zoonotic infections. The emergence of some zoonotic diseases such as new cholera strain 0:139 and the west Nile virus, the Rift valley fever, the Ebola haemorrhagic fever, the Dengue fever etc, in new geographical areas have been highly linked to the El Nino oscillation. The El Nino oscillation (ENSO) is an irregular periodic variation of winds and sea surface temperatures over the tropical eastern Pacific Ocean, affecting climate of much tropics and subtropics. The same applies for the spread of the West Nile virus in the United States in recent years which may be linked to global warming and this implications also holds for other vector-borne diseases. The emergence of zoonotic diseases in different geographical locations can thus be linked to climatic changes following the effects of climate change and global warming. Climate change has led to migration for both humans and other animals from one ecological regions to another. This can be counted for the emergence and re-emergence of zoonotic diseases in some places.
With this awareness of climate change and emergence of zoonotic diseases it is of vital importance that a link be created between the public health sector, environmental and climate change sectors. This will give a better analysis on the burden of zoonotic infections and this challenge that is of big concern to the whole world will be viewed from a more detailed perspective.
Green Cameroon today says yes to incorporate public health with climate change research as a way of handling zoonotic infections.
Join us for the Change You Need!!!