International Labour Day 2014
International Labour Day 2014 would be celebrated by the people (socialists and labour unions) all over the world on 1st of May, on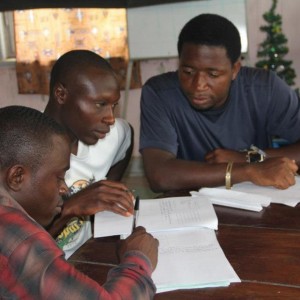 Thursday. International Labour Day is also known as the International Worker's Day and May Day which is celebrated on international level to promote and encourage the international labour associations. It is being celebrated all across the world every year on 1st of May which has been declared as the traditional spring holiday in Europe.
It has also been declared as a national holiday in almost 80 countries of the world whereas it is being celebrated as an unofficial event in most of the countries. International Workers' Day is the big celebration on the world level and it is celebrated to commemorate the 4th of May of 1886, the Haymarket affair (Haymarket Massacre) in Chicago. It is the big event of that year when workers were on the general strike for their eight-hour workday and police were doing their job of dispersing the general public from the crowd. Suddenly, a bomb was thrown over the crowd by an unidentified person and then police started firing over the workers and four demonstrators were killed.
International Labour Day or May Day is celebrated to finish the struggle as well as to promote the requirement of eight-hour work day. Earlier the working condition of the laborer was very severe and working hours was 10 to 16 hour a day even in the unsafe conditions. Deaths, injuries and other dreadful conditions of the workers were very common at the workplace during the 1860′s and working people were very agitated throughout the workday until the 8-hour workday was declared.
International Labor Day is celebrated yearly as an official holiday all over the world to celebrate the accomplishments of workers. People enjoy celebrating the May Day or Labour Day by arranging big parties and lots of programmes. They decorate the banners and flags using colors just like an Independence Day celebration.
Variety of news and messages are distributed by the TV channels and radio channels saying Happy Labor Day among people to increase social awareness about the Labour Day. Variety of other events is also organized by the International Labour Organization to celebrate the day. The theme of the Labour Day party celebration becomes any cartoon characters, western culture shows, sports, TV shows, movies, holiday activities, crazy fun activities and many more. Other Labor Day activities includes crossword puzzle, anagram puzzle, word search puzzle, code cracker puzzle, word scramble puzzle, phrase matching game puzzle and etc.
This celebration has become a historic significance all over the world and celebrated by the Labor unions worldwide. Variety of demonstrations, speeches, protests processions, rallies and parades are organized by the working group people under the security arrangements to protect violence.
Martin Luther King Jr said that"All labor that uplifts humanity has dignity and importance and should be undertaken with painstaking excellence." And at Green Cameroon, we believe unregulated Work or labour is the source of nearly all the misery in the world especially environmental degradation. Most evil you'd care to name comes from working or from unregulated or poorly designed work. In order to stop suffering, we have to stop working all round the clock though Sophocles held that "without labor nothing prospers" but at least we work. It becomes more interesting as we consider Labour as the only prayer that Nature answers. No wonder Abraham Lincoln quoted that "If any man tells you he loves America, yet hates labor, he is a liar. If any man tells you he trusts America, yet fears labor, he is a fool."
Labour is profitable but when it's done under unfavorable working conditions, it becomes unprofitable.
Happy Labour Day
Njeke Joshua E, Green Cameroon