World Water Day (WWD) 2016
Why does it exist?
            Earth's surface is covered in more than 70% of water, within it (earth) there is still a colossal volume of this basic need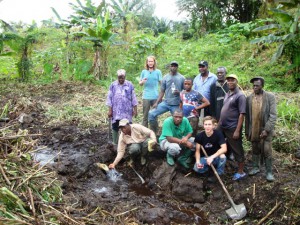 (water) for all living creatures. Still and all, water shortages and the murky status of freshwater are on the rise. These issues would be valid to cause and elicit the establishment of a World Water Day.
Around the world, diverse groups of people celebrate World Water Day every year on 22nd of March. The day was first observed on March 22, 1993 when the United Nations General Assembly declared it as World Day for Water. This day was established because of recommendations made in Agenda 21 of the 1992 United Nations Conference on Environment and Development (UNCED) in Rio de Janeiro, Brazil.
As an international observance, WWD provides a means to focus on the importance of freshwater and advocate for the sustainable management of water resources. Primarily, this campaign aims to increase people's awareness of water's importance in all aspects of life (environment, agriculture, health and trade). According to UN-Water(a UN agency which coordinates UN's works on water and sanitation), WWD provides an occasion for people to be informed, get inspired, show that they care and that they have the power to make a difference in water related issues. Besides, millions of people and their environments face water related issues everyday and such a day (WWD) was created to address and review these issues.
WWD is always a host to a plethora of events and campaigns (which occur on that day or around it). To make this array of events and campaign activities come alive, a multifarious group of organisations (UN member states, a number of NGOs) working under a common theme spearheads them (events and campaigns). These activities are done regarding the world's polluted water resources (freshwater) and the billions of people who do not have access to proximal, healthy and affordable water.
Each year, World Water Day highlights a specific aspect of freshwater. The 2016 theme -"Water and Jobs-Better water, better jobs"- is centered on how enough quantity and quality of water can change workers' lives and livelihoods – and even transform societies and economies. Furthermore, the theme will explore linkages between sustainable water management, resources, and employment.
Before, on and even after this day, Green Cameroon in particular, executes a number of environment projects geared towards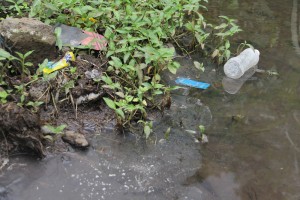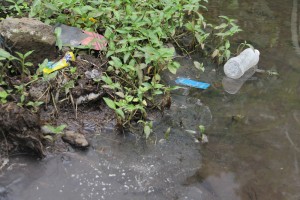 providing long-term solutions to water related issues. These projects are implemented through community development programme and campaigns. One of such projects' is the Lower Wonjoku Community Water Supply Project, aimed at providing the inhabitants of Lower Wonjoku Community (which face potable water shortages) with a sustainable drinking water supply system. In addition, the project ensures the proper sensitization of the community on how to keep the water source clean and the impacts of using the source as a waste disposal site. This would stop inhabitants of this community from walking long distances to fetch water (which might not be potable).
For some people in the developing parts of the world, World Water Day might not be worth celebrating because of the continuous prevalent water supply shortages and lack in this area . Today, Green Cameroon encourages them, to join the campaign to get informed, engaged and take action in their own little but innovate way.
Join Green Cameroon for the Change You Need!!!